!Last revised Sept 19,2000->
THE FARMER AND THE BATS
COLORING BOOK
BILINGUAL VERSION IN ENGLISH AND SPANISH
If you would like to see or print The Farmer and the Bats in Microsoft Word (eleven pages) please click on:

COLORING BOOK Part I ( pages 1-6: 306 kb)

and then

COLORING BOOK Part II (pages 7-11: 480 kb)

In return, please send us US $2.00 (or more if you wish) to help us carry out local projects to protect Mexican bats.

Send your contribution to:

ZOTZ

4522 Fern

Shreveport LA 71105

ˇGRACIAS!

Bats are extremely important for control of harmful insects, reforestation through seed dispersal and pollination of countless desert and tropical plants.

In fact, bats do by night the same important job that bees do by day!

Few people know it, but in Mexico, a war is being waged against bats by country people who mistakenly believe that all bats are vampires.

Caves which are home to thousands of beneficial bats are sealed with chicken wire or bricks or even blown sky high in order to kill a handful of vampire bats.

The result has been a 95% drop in bat populations in many parts of Mexico, driving many bats to the brink of extinction. One of these bats is Leptonycteris curosoae, shown above. It's the only pollinator of the Agave plant from which Tequila is made. When this bat disappears, adiós tequila!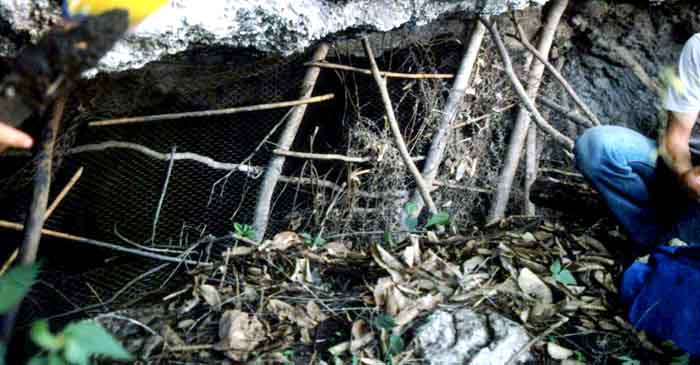 We found all seven entrances to this cave sealed tightly with chicken wire. Huge guano deposits indicated that many thousands of insect-eating bats had lived inside, but not a single vampire! So we began to talk with the local people about this, and...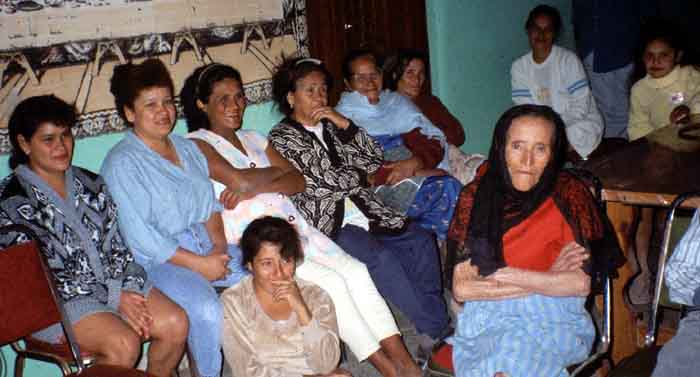 ...here are some of the people who showed up to see one of Bat Conservation International's fine slide shows. By the way, the elderly lady seated front right, was the one who asked the most and the best questions! Eventually the local people themselves removed the chicken wire from all the entrances and a few months later we found hundreds of bats once again living in the cave.
---
Grupo Espeleológico ZOTZ (Zotz = bat in Mayan) is located in Guadalajara, Mexico and has been working since its foundation in 1985 to inform rural Mexicans about the differences between vampires and other bats. We don't carry out our projects from behind a desk but bounce over rough country roads to reach the remote areas where bat caves are located. We distribute bat posters and other materials donated to us by the Carlsbad Caverns Association of New Mexico.
We would like to expand our bat conservation program to include the production of spot announcements to be played on the radio staions preferred by people in rural Mexico. Your contribution can help us achieve this goal.
THANKS from Grupo Espeleológico ZOTZ and all the bats!
© 2000, John & Susy Pint - All rights reserved